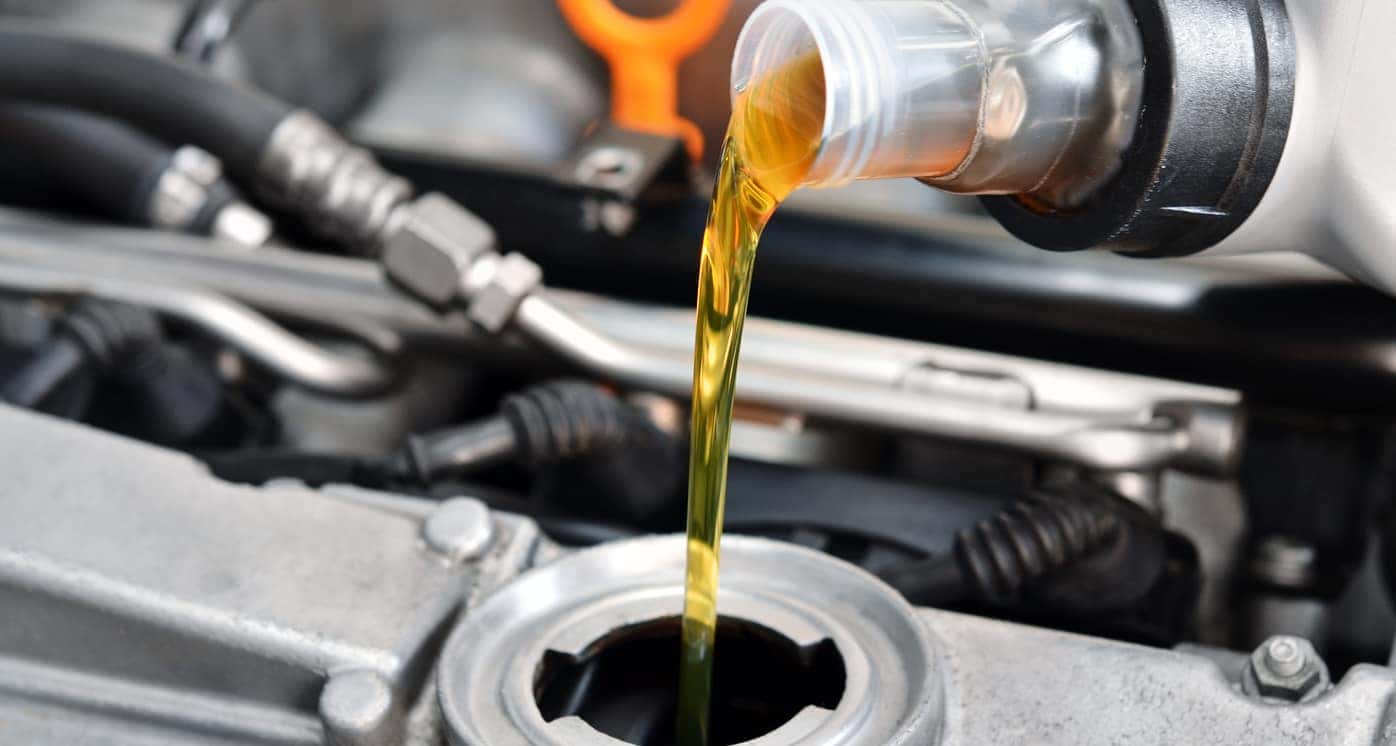 Keeping up with routine oil changes is a necessity, whether you have a pre-owned INFINITI or a brand-new model. Fresh oil prevents engine overheating by keeping the moving parts lubricated, allowing your vehicle to operate smoothly, efficiently, and safely. Herrin-Gear INFINITI's service center can attend to your vehicle's service needs, whether you need an INFINITI oil change or another service. Read on to learn more about INFINITI oil changes, when they should be performed, and how they work.
What Are the INFINITI Oil Change Intervals?
Generally, it's suggested that an oil change be performed every 7,500 to 10,000 miles. Depending on your car, however, you may need to change your car's oil every 3,000 miles or so. Keep in mind, your car's recommended oil change interval may differ, depending on its performance profile, your driving habits, and whether the car requires conventional oil or full synthetic oil.
Even if you don't drive your INFINITI car or SUV often, it's a good idea to keep up with oil changes every three months or so. Oil can break down even if you don't drive your car regularly. Herrin-Gear INFINITI makes it easy and cost-effective to keep up with routine INFINITI service with rotating service specials and INFINITI oil change coupons.
How Do INFINITI Oil Changes Work?
If you're not a do-it-yourselfer, you may be wondering how an oil change works. When you bring your INFINITI to us for an oil change, oil team will do the following:
Jack up the car
Drain the old oil
Replace the old oil filter with a new one
Top up the car with fresh oil
When to Check Your Car's Oil Level
Most new luxury vehicles have an electronic gauge that allows you to keep tabs on your car's oil level without having to pop the hood. Simply glance at the gauge on the driver information cluster from time to time. If you notice a sudden drop or if the oil level is starting to get low, schedule a service visit near Madison at Herrin-Gear INFINITI.
Schedule INFINITI Service at Herrin-Gear INFINITI
If your vehicle is due for an INFINITI oil change, our team is here to help you. We can also assist with other routine services, such as brake pad replacement, tire rotation, and more. Do you have questions like how long does an oil change take or an oil change frequency? Contact our service team online or give us a call at (601) 985-3353!