Mississippi Road Trip Ideas: Read Our 4 Best Tips!
When you think of taking a vacation or pursuing a getaway, what do you envision? For many, getting away often looks like purchasing a plane ticket or packing the car to enjoy some of the exciting places and sights that other states across the country have to offer. However, these vacations can be quite costly and take up a lot of time, which may not be right for everyone with a limited timeframe or budget. One great alternative is simply exploring what is right in your backyard.
For example, if you live in Mississippi, there are plenty of local road trips that will help you save money while also enjoying the picturesque landscape and unique offerings of your state with an itinerary that works best for you. To help you discover some road trips or day trips that are perfect for your schedule, let's dive into a few suggestions that will offer you exactly what you're looking for.
See History for Yourself By Taking a Day Trip to the Windsor Ruins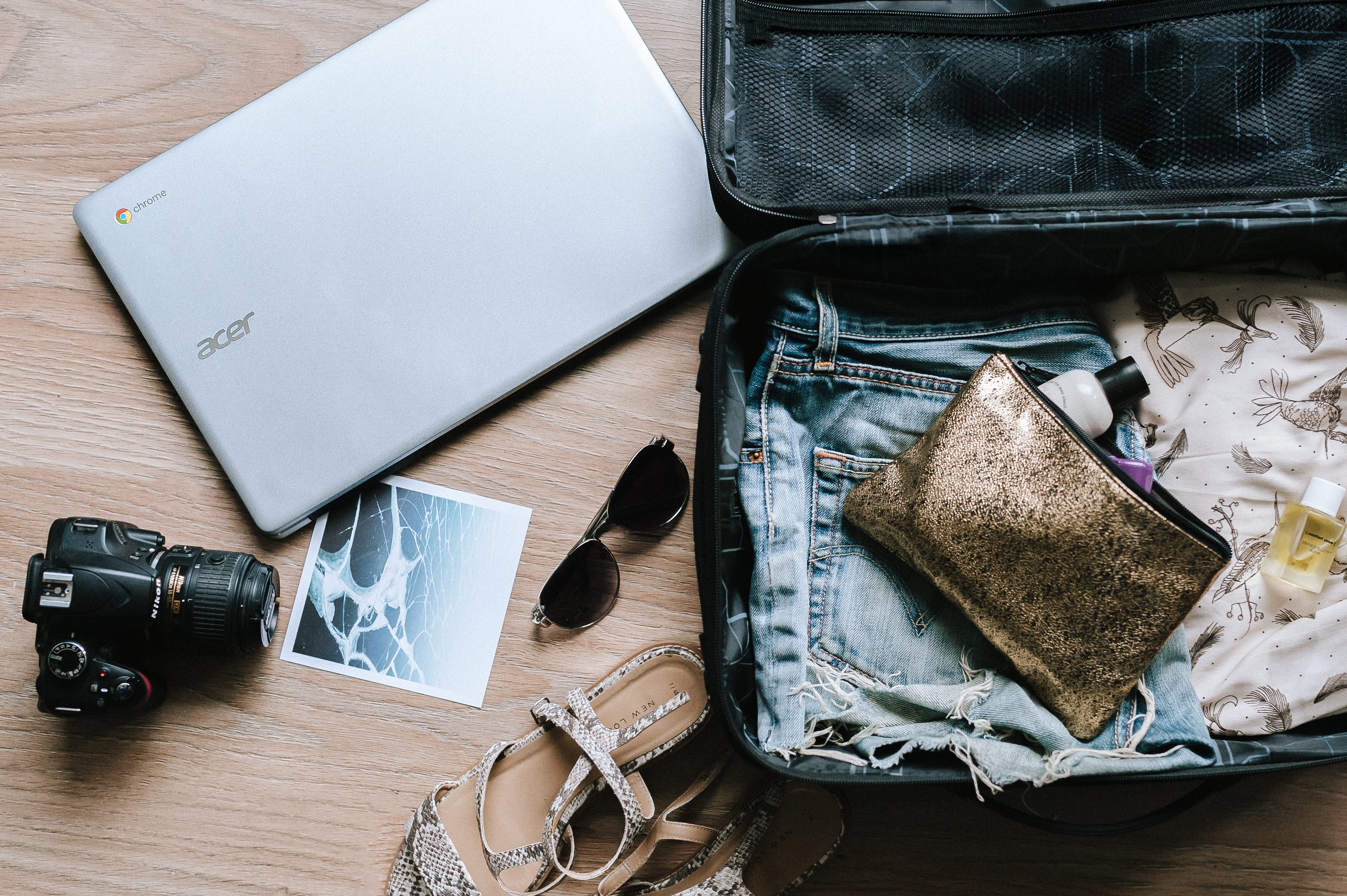 Photo via Unsplash by Anete Lusina used under the Unsplash License
If you're only looking to spend part of the day exploring Mississippi, a day trip worth taking is to see the Windsor Ruins. The Windsor Ruins began as a sprawling plantation built by Smith Coffee Daniell II in 1861. Unfortunately, Daniel wasn't able to enjoy the plantation for long, passing away only a few weeks after its construction was finished. Shortly after, a fire destroyed everything but 29 columns at the site.
Standing tall and proud, the Windsor Ruins are certainly a sight to behold, and self-guided tours are available for those who wish to glimpse history and explore the historic site for themselves. It's located in Claiborne County, and visitors will find that it's open from dawn to dusk and that there are no admission fees to see the site for yourself!
Love a Good Scare? Go on a Road Trip and Explore Haunting Locations Across Mississippi
While a day trip can be fun, and there are certainly plenty of ideas on this list that you can visit whenever the mood strikes, those looking for something a bit more extensive may want to put together a patchwork of places with similar themes that they can explore throughout the state. If this is you, one road trip idea that you should consider is taking a haunted road trip across Mississippi.
The existence of spirits and the haunted status of various sites may be debatable, but many allegedly haunted sites offer spook-chasers the thrill that they're looking for. That being said, what are some of the places that you might visit when you decide to go on a haunted road trip? Some reportedly haunted locations to consider for your itinerary include:
The Nachez Plantation, a bed-and-breakfast said to be haunted by the previous owner General John A. Quitman, who walks the grounds of the plantation and sometimes appears in various guests' rooms throughout the bed-and-breakfast.
The McRaven House, dubbed the most haunted house in the state, once functioned as a Confederate hospital during the Civil War.
Devil Worshipper Road, which is said to be haunted by the presence of a force known as the Goat Man.
Seymour Cemetery, a reportedly haunted cemetery that will send shivers down your spine whether you encounter a ghoul or not.
If you're looking to get more out of your trip, you can always turn this into a road trip by pairing certain sites with various haunted hotels and bed and breakfasts so that you can stay in a reportedly haunted location, visit a haunted location with a guided tour, and then stay at another hotel of your choosing.
Spend Some Time in Nature at Tishomingo State Park
For those who want a day trip that delivers them to the great outdoors and away from the hustle and bustle of daily life, a trip to Tishomingo State Park may be just what you're looking for.
This stunning state park is nestled at the foot of the Appalachian Mountains, and it offers unique rock geography that can't be found anywhere else in Mississippi, a scenic swinging bridge, and a gorgeous landscape that would be hard to find elsewhere. Whether you plan on camping or just visiting, you should definitely put this on your list of places to visit in Mississippi!
Enjoy a Quiet Road Trip Through Mississippi by Visiting Small Towns Across the State
Fun and excitement are great, and the list above offers plenty of that. However, some people may be looking for a road trip idea that's quieter and allows them to truly kick back and relax while they're taking a small vacation or simply getting away from everything for a little while. But what type of road trip should you take if you're looking for these qualities? One great idea is to visit small towns throughout Mississippi.
Whether you're a fan of shopping in the quaint town of New Albany, visiting antebellum homes and exploring nature in towns like Holly Springs, or enjoying fairs and festivals in Cleveland, you're sure to find a small town that offers everything you're looking for along your road trip.
Herrin-Gear INFINITI Is Here to Help You Get Road-Trip Ready
Road trips and day trips can be great until you run into car troubles along the way. This can quickly ruin the mood and prevent you from hitting all of your desired destinations. Fortunately, Herrin-Gear INFINITI in Jackson, Mississippi, is here to make sure that your road trip goes according to plan!
Our dedicated service center is operated by experienced, certified INFINITI technicians dedicated to providing you with the speed and level of quality you need to get back on the road as quickly as possible. With services like Express Service and a wide range of support to tackle any issue, you can rely on us for maintenance before a trip or speedy repairs if you get in trouble somewhere along the way. Contact us now to let us know how we can help you!