Spring Car Maintenance Guide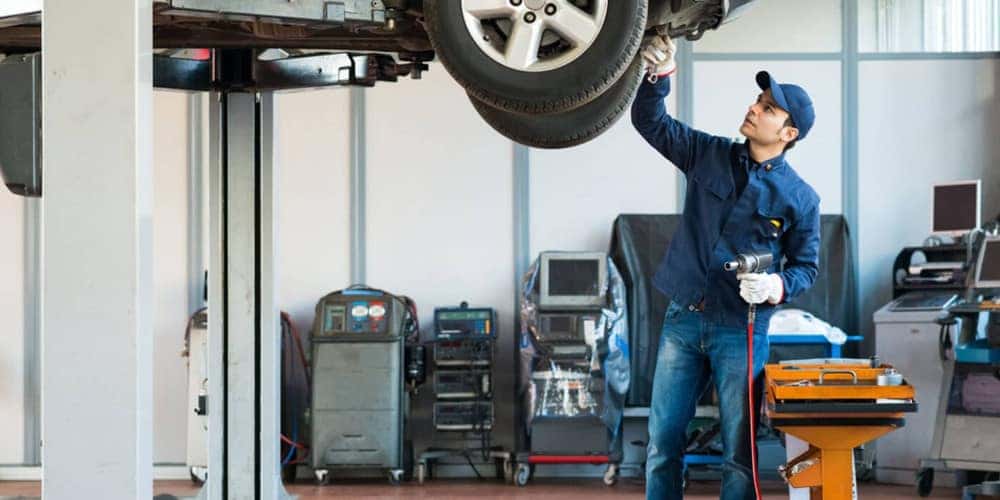 ---
Preparing your vehicle for Spring is a great way to avoid issues later in the year, ready your vehicle for long road trips in the summer, and it can save you money! Read this guide by the service experts at Herrin-Gear INFINITI to learn how to prepare your car for Spring. Then, if your vehicle is in need of maintenance or a tune-up, you can always schedule an appointment at our service center near Madison. 
Take Your Vehicle to the Car Wash
While the term "Spring cleaning" is often associated with homes, it's also applicable to your vehicle! Winter can be tough on cars, from the freezing temperatures to the salt that can negatively affect your car's paint job. In turn, you'll want to start your Spring car maintenance checklist with a car wash. When you go, you may even want to splurge on the premium wash, which ensures that nothing gets left behind in your vehicle's nooks and crannies. If you decide to wash your car at home in Madison, be sure to add baking soda to your water because it can help neutralize the salt on your car's exterior. You'll also want to be sure to clear your vehicle's lights, as salt can obscure them. If you come to find that your lights aren't working, you'll need to get them replaced as soon as possible. 
Check the Condition of Your Tires 
When your tires are properly inflated to the manufacturer's recommended air pressure, not only does it improve your driving experience, but it also improves your fuel economy. The wintry combination of cold air and ice can be rough on your tires' air pressure, so once Spring comes around, it's a great time to check your tires out. Additionally, you'll want to make sure that your tires are rotated regularly, and if their treads are too low. If your tires have worn significantly, you can visit the tire store at Herrin-Gear INFINITI to purchase a new set. 
Replace Wiper Blades and Fluids 
Because snow can damage and wear down your windshield wipers, you'll want to make sure they're functioning properly. For instance, if your wipers are streaking, it's time for some new ones. Plus, new windshield wipers are inexpensive and easy to install, so you can easily do this task yourself. You'll want to check your windshield wiper fluid level and top it off if need be, as well as add any additional windshield treatments like rain repellant. 
Check the State of Your Battery 
As winter comes to a close, you'll need to check the condition of your car's electrical system. There are some parts shops in the Ridgeland area that will conduct free battery checks to see how strong your battery is. If your battery is weak, it's best to replace it before it stops working. 
Change Your Car's Oil
Regularly changing your car's oil is intrinsic to its longevity. You can find out how often your vehicle needs an oil change by consulting your owner's manual. Some car shops will even provide fluid top-offs, tire checks, battery checks, and tire rotation included in their oil change prices, so you can handle all of your Spring car maintenance in just one stop. 
Visit Herrin-Gear INFINITI for Spring Car Maintenance 
Now that you know the steps to take to prepare your car for spring, you're all set to take on those Summer adventures with friends and family. If you have any additional questions, contact us at (601) 985-3353 for assistance. We look forward to helping you keep your vehicle in tip-top shape all year long!