New & Used Luxury Car Dealership Near Madison, MS
New & Used Luxury Car Dealership Near Madison, MS
Herrin-Gear INFINITI is a luxury INFINITI dealership located in Jackson, MS. The dealership is one of the most reliable and trusted options for residents in the area looking for a new INFINITI due to the extensive and impressive selection of new vehicles. Not only that, but with the pre-owned inventory, state-of-the-art Service Center and Finance Center that is equipped with financing experts, Herrin-Gear INFINITI promises to offer you the best services around and meet all of your auto needs.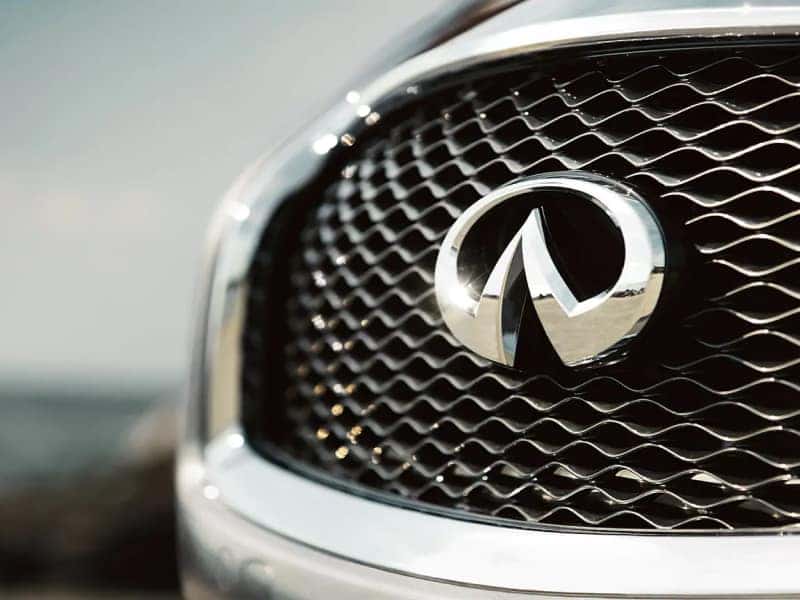 New Luxury Vehicles For Sale Near Madison, MS
The new INFINITI inventory at Herrin-Gear INFINITI is stocked with the latest, most advanced INFINITI models. Available to residents in the Madison, MS, area, the new inventory provides quality INFINITI models that are fully serviced and feature all of the latest technology features as well as luxury styling, accessibility and convenience for the modern driver. Whatever you're looking for in a new vehicle, Herrin-Gear INFINITI has that and more.
Used Vehicles For Sale Near Madison, MS
The pre-owned inventory at Herrin-Gear INFINITI is extensive with a variety of types, models and makes of used vehicles for residents in Madison, MS. The used inventory is stocked with many of the most popular, trusted and reliable auto makes, including the likes of Audi, BMW and Chevrolet, among many others. Whether you are looking to buy an affordable used truck, van or car fit for your lifestyle, Herrin-Gear INFINITI has something for you.
Luxury Vehicle Financing Near Madison, MS
The Herrin-Gear INFINITI Finance Center offers every financing service residents in the Madison, MS, area might need. For INFINITI owners and customers, the finance team is always eager to help in any way they can! Whether it is refinancing a vehicle, applying for a new auto loan or any other situation, the experts at the Finance Center are prepared for that and more. Financing a vehicle shouldn't have to be a complicated process, which is why Herrin-Gear INFINITI aims to make it as simple and hassle-free as possible!
INFINITI Specials, Offers, And Incentives Near Madison, MS
Herrin-Gear INFINITI offers various specials to INFINITI owners and customers in Madison, MS, as well as the surrounding areas! The specials include various incentives for services across the dealership, whether it be a discounted maintenance or repair service or a special offer on a new INFINITI model. As a Herrin-Gear INFINITI customer, you deserve the best. Check back occasionally to see what you can save on your next visit to the dealership!
Luxury Vehicle Service & Repair Near Madison, MS
The Herrin-Gear INFINITI Service Center is one of the best around. INFINITI owners in Madison, MS, deserve quality auto maintenance and repair services, which is why the service team at Herrin-Gear INFINITI aims to be the very best in every way. Whatever the need is, the Service Center is equipped with certified technicians who are trained to know each INFINITI inside and out, as well as top-tier servicing that will leave your INFINITI in like-new condition every time! Schedule your next appointment with Herrin-Gear INFINITI today:
Why Buy from Herrin-Gear INFINITI Near Madison, MS?
Herrin-Gear INFINITI is a top-tier dealership for residents and INFINITI drivers in the Madison, MS, area. With many services, including the state-of-the-art INFINITI Service Center, trusted Finance Center and the new and pre-owned inventories, customers can ensure they will have all of their auto needs met at Herrin-Gear INFINITI. The dealership provides excellent customer service every day of the week in order to ensure the customer experience is worth it with every visit.
Schedule an appointment with one of our departments, or visit Herrin-Gear INFINITI to test drive any of our quality, serviced new INFINITI vehicles to discover what you're missing out on. We look forward to serving you as an INFINITI customer.